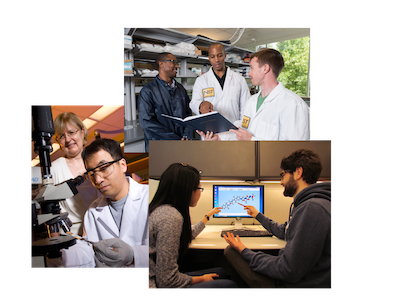 Education is a central pillar of the Georgia Tech Center for Organic Photonics and Electronics (COPE). COPE's education goals are to inform the Georgia Tech community about organic photonics and electronics and act as a resource for the Atlanta and global community for educating students and citizens of all ages.
Research experiences where students work with multiple faculty and receive different perspectives on research.
New, interdisciplinary courses that train students with diverse educational backgrounds.
Seminar programs and annual symposia that address the latest theory, research, and developments.
Training on the responsible conduct of research including ethics, protocols for care in the collection and maintenance of data, and protection of intellectual property.
Rewards for student dedication and achievement in the classroom and laboratory such as travel grants and fellowships that supports promising young researchers. To find out more about these programs, please visit the STAMI Scientific Travel Awards Program and the STAMI Graduate Fellowships.