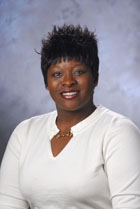 In emerging technologies, such as those in the energy sector and electronics industry, the ability to efficiently mass-produce thin film at a desirable rate and cost and of a desired quality is a major challenge. In such fledgling fields, fabrication is primarily done in a laboratory using bench-top production lines, which do not necessarily scale to mass production lines. This discontinuity has prompted research to understand the feasibility of using traditional scalable manufacturing methods to produce thin film rapidly, with minimal waste, and optimal coating uniformity and quality. In this talk, we will explore various coating techniques and the mechanisms that control the quality of the coated film. Specifically, an understanding of defect generation in coated thin film fabricated using roll-to-roll processes, especially slot die extrusion, will be elucidated. The influence of such defects on system performance will be discussed, as it relates to polymer electrolyte membrane fuel cells. Building upon this framework, preliminary results on the development and implementation of a novel hybrid technology that couples printing and extrusion technologies to continuously coat thin film in discrete and non-discrete patterns will be presented.
About Professor Harris
Dr. Harris has been an Assistant Professor in the George W. Woodruff School of Mechanical Engineering at Georgia Institute of Technology since October 2006.
Dr. Harris' research is focused on exploring the connectivity between the functionality of nano- to macro- level films, components, and systems based on their manufacture or design and their life expectancy, thereby elucidating mechanisms by which performance or durability can be predicted. She is interested in using both simulations and experimentation to better understand this connectivity.
By addressing complex fundamental problems, Dr. Harris aims to impact a plethora of industries, although applications of direct interest to her include energy (e.g., polymer electrolyte membrane fuel cells), electronics (e.g., organic electronics), and environmental (e.g., water).
She has experience in developing systematic design and manufacturing methodologies for complex energy systems which directly involve material characterization, tooling design and analysis, computational and analytical modeling, experimentation, and system optimization. Currently her research projects focus on investigating the fundamental science associated with fluid transport, materials processing and design issues for energy/electronic/environmental systems.
Dr. Tequila Harris
The George W. Woodruff School of Mechanical Engineering
Georgia Institute of Technology
Atlanta, GA