COPE partners with industry to increase competitiveness in rapidly emerging markets that have high future economic potential and involve organic photonics and electronic technologies.
With the resources provided by Georgia Tech's Enterprise Innovation Institute COPE is part of a unique comprehensive environment that supports advanced scientific and technological research, fosters innovation, and promotes technology commercialization.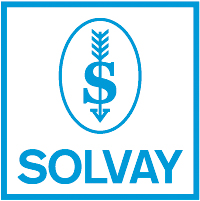 Solvay is an international chemical and pharmaceutical group headquartered in Brussels, Belgium, with units in more than 50 countries and a strong presence in Georgia. COPE and Solvay recently entered into a long-term partnership in the field of organic electronics.
The annual Solvay-COPE Symposium on Organic Electronics provides the Solvay and Georgia Tech organic electronics communities and other interested parties with the opportunity to meet and exchange ideas with the top researchers in the field. Attendees are exposed to the most recent advances at the cutting edge of science and technology. For more details on the 2009 event click here.

The Organic Electronics Association is a working group within VDMA, representing the whole process chain in organic electronics like e.g. plastic chips, organic displays, sensors and photovoltaics. Our members are international leading companies and institutions and include component and material suppliers, equipment and tool suppliers, producers and system integrators, end-users and research institutes. Here you can find all information about our industry and institutes, our members and our officers in the board.